Products
Digital Services
Process data visualization and analysis
Keep everything in view with Factopilot®.
Visualization of processes
Schoeler is consistently developing new standards in process data acquisition in order to raise our Industry 4.0 standards for new machines, but also for existing equipment in the market. With the Factopilot® software specially developed for data recording and evaluation, our customers can monitor and control their equipment on site or remotely via any HMTL5-capable web browser.
Whether it is a matter of individual, stand-alone machines, interconnected systems or entire manufacturing processes at one location or remote sites, Factopilot® is the all-in-one tool for bundling, visualizing and analyzing all data on just one device. The central key features of this software solution are its simple configurability, scalability and intuitive operation. Machine operators, production planners, supervisors or even service personnel, each user can put together their own view of things and visualize the process in the way that makes the most sense for them.
Analysis and diagnosis of data
The stored data can not only be visualized, they can also be easily combined with each other for analysis and diagnosis purposes. Through this intelligent pairing of all data, Factopilot® plays out its full potential and even enables the comparison and optimization of parameters across machines in order to coordinate entire production chains. Service personnel can take the advantage of predictive maintenance features and thus avoid unplanned production downtimes. Consumables can be used optimally, thus saving resources in a targeted manner.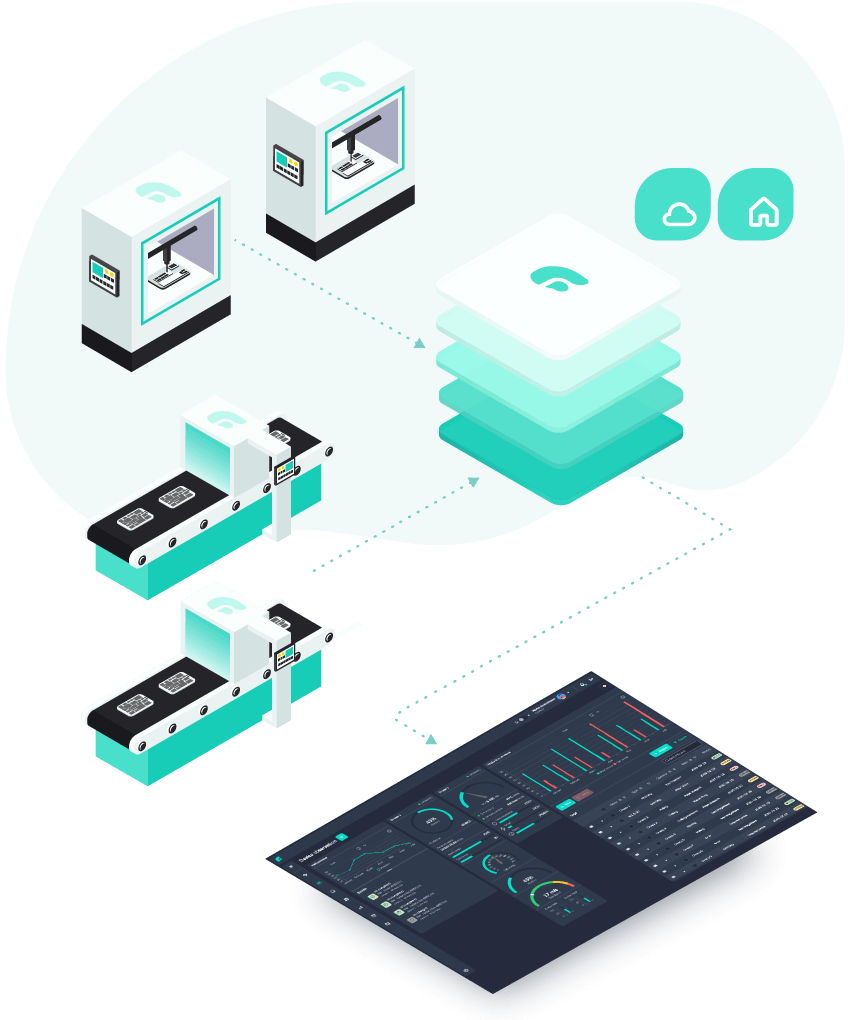 Visualization and control with any HTML5-capable web browser
Wireless visualization via mobile devices
Location-independent real-time access via the network or the internet
Control room visualization of entire process chains on just one screen
Adjustable standard dashboard configurations for different machines
Easy configurability through ready-made widget libraries
Extensive analysis functions
Data diagnostics via ready-made charts and lists
Combination of information from multiple machines on one dashboard
Freely programmable notification system for email or push message
Error and machine status evaluations for process analysis
Combination of evaluations across several locations
Central control of service calls
Control of production flows through intelligent data evaluation
New installations are Factoready, i.e. prepared for the use of Factopilot®.
Open interface for processing data via an OPC-UA interface for integrating further data sources
Easy scalability via flexible license model
Intelligent linking of machines via Factomaster
Developer API (REST/GraphQL)
Evaluation of all data and IO-Link components available on the PLC
Can be used as an OEM (white-label) solution for open platforms as an additional process
Data backup on local data carriers or through cloud solutions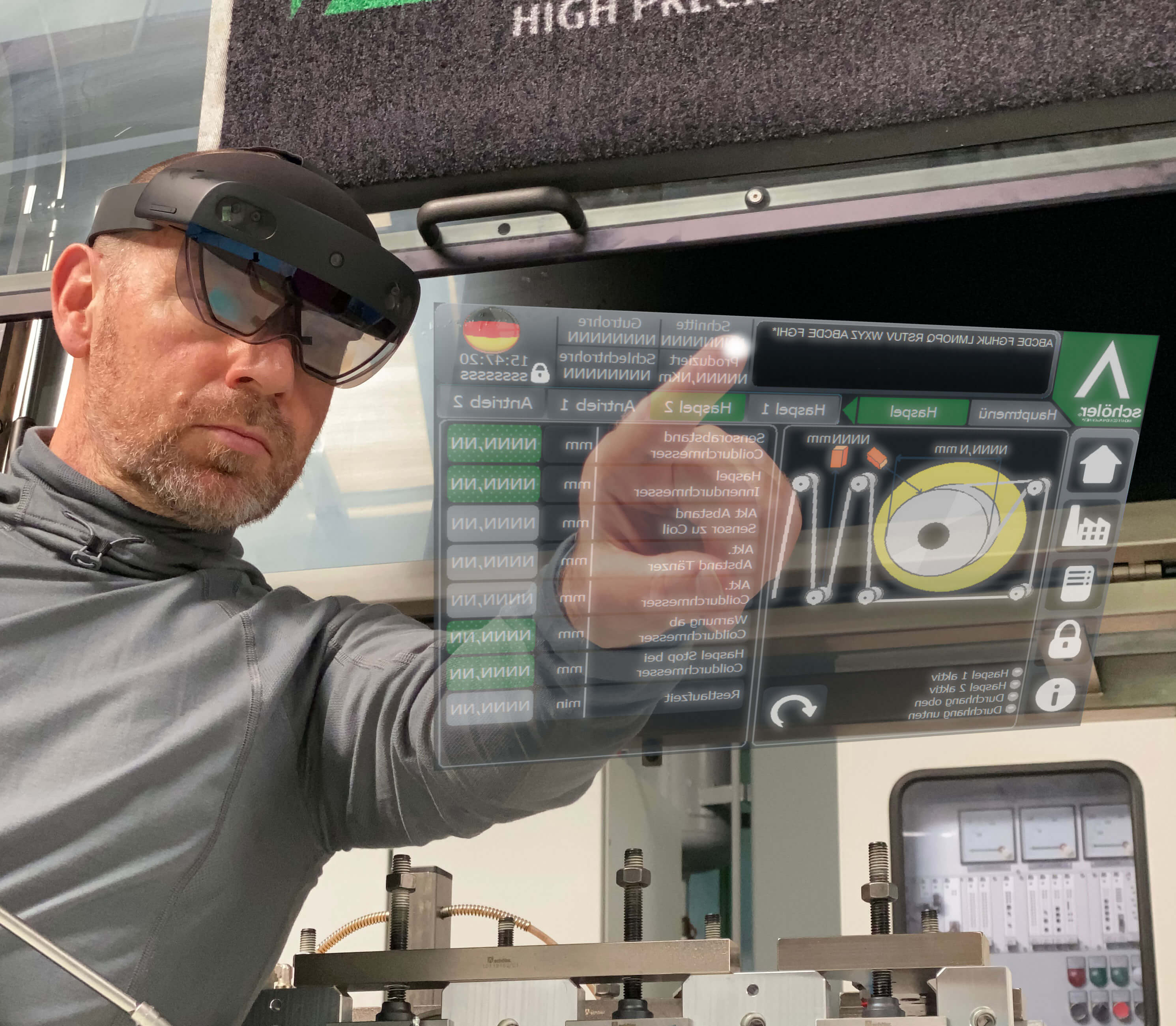 Remote service with augmented reality
In line with current trends, Schoeler is breaking new ground. An efficient way of working with state-of-the-art equipment is indispensable. Fast and clear communication is an essential factor. With the use of augmented reality (AR) data glasses, our service is optimized by an additional tool.
Our service technician comes to you virtually
He sees what you see and gives troubleshooting tips
Get help in 3D with just one call
Premium AR glasses from the market leader
Microsoft® Hololens 2 - based on Windows 10
Data-protected and safe work with Microsoft® Teams
The AR data glasses form the link between the service technician on site and the engineers at Schoeler. The team in Germany can see live what the service technician at the customer's site sees in reality and we can receive additional information for support. The AR data glasses can also provide support during the initial commissioning of a complex machine. This improves communication and shortens the time for commissioning and troubleshooting. In this way, we can carry out service calls in the fastest and reliable manner, even when travel and quarantine restrictions make service trips to our customers difficult.