Business units
Precision makes all the difference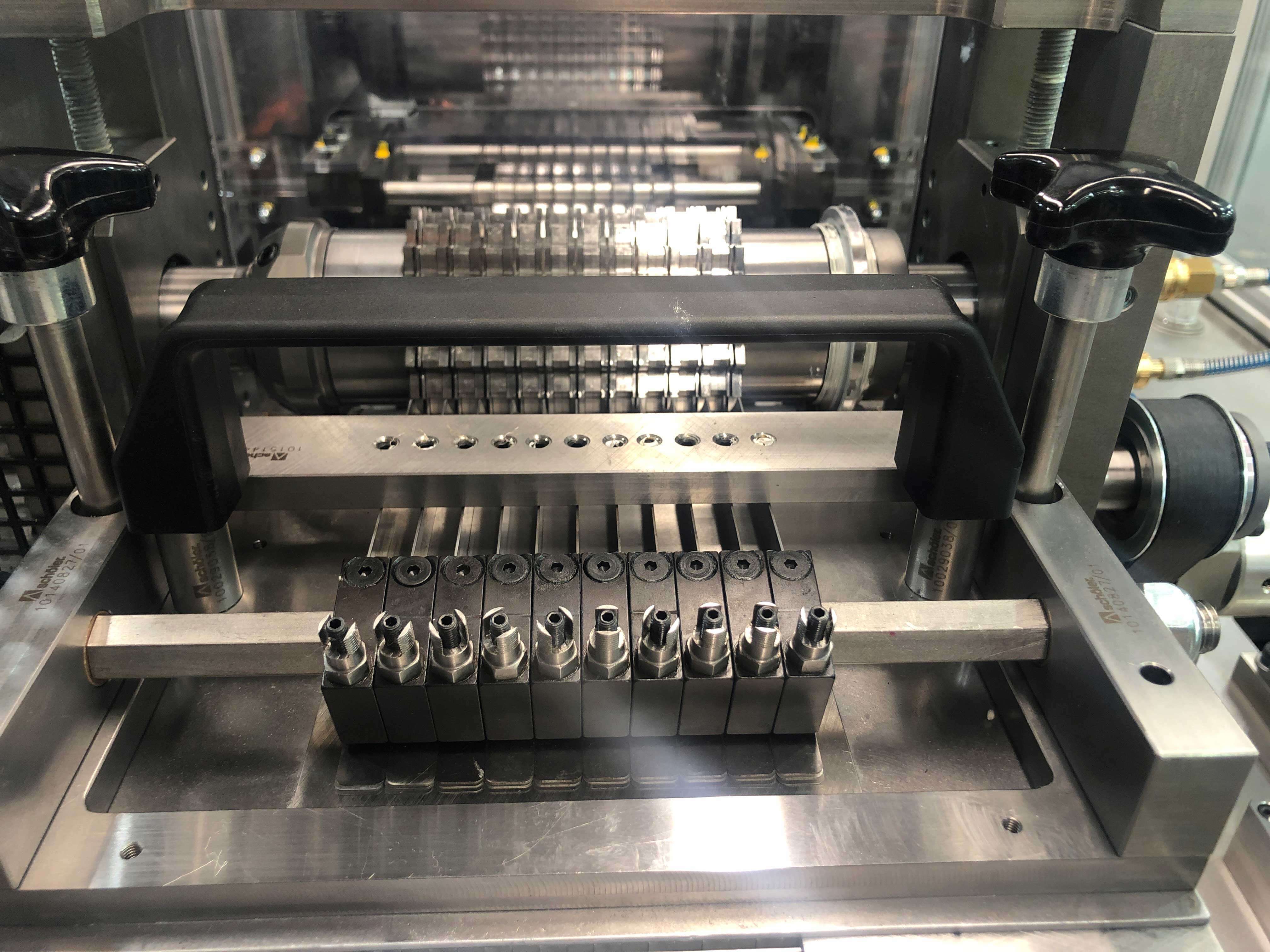 Profil forming of materials is generally an ambitious topic. However, when it comes to material thicknesses between 0.02 and 0.5 mm, the demand for know-how and precision is even higher. For us, the processing of such delicate materials is part of our daily business and is the basis for competent tool design - incidentally also for machines made by other manufacturers. A prerequisite for the successful development and production of individual precision tools is the perfect interaction of the individual process steps. Your advantage: maximum tool life with the best possible quality and repeatability in accuracy.
Efficient tool design. The key to success.
No two profiles are ever alike. A reliable tool design process is therefore the key to success in being able to perform every job quickly and efficiently.
Strip width determination and calculation of forming forces
Simulation of forming processes with FEM calculation tools
Information about the tool profile end contour through target/actual comparison
Identification of possible sources of error in the design phase
Optimized design of the most complex tools
Reduction of production throughput times
Minimization of tool testing times
Reduction of machine downtimes
Maximization of tool life through high-precision manufacturing processes
We can advise you on all questions relating to the development, design, manufacture and validation of tools for forming and rolling applications.